gallery photo posted by BigLizard
Welcome to kingsnake.com's Tegu Classifieds. This section is for posting wanted and for sale advertisements for any and all species, color phases and morphs of Tupinambis. If you are looking for, or want to post advertisements for, other types of lizards, or other reptiles and amphibians and supplies please review our classified index for the appropriate category.

Tupinambis is a lizard genus of seven described species commonly referred to as Tegus. Growing from just under 2 feet to a larger 4+ feet Tegus generally have a pleasant nature, making them popular pets. T

Most tegus are opportunistic feeders, accepting a wide variety of foods and in captivity crickets, mealworms, an occasional mouse, fish, hard boiled eggs, chicken are fed. Fruits and vegetables may be offered as well to the appropriate species. Tegus need UVA and UVB lighting and they also need a basking spot with a temperature of 100F-110F.

For questions on keeping or breeding Tegus please check out the Tegu Forum, or to look at photos uploaded by users or to upload your own, check out the Tegu Photo Gallery.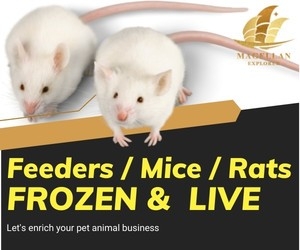 banner pool - $100 year/27&cent day