gallery photo posted by RANDRBOAS
Welcome to kingsnake.com's Breeder Rack System Classifieds. This section is for posting wanted and for sale advertisements for any and all types of reptile, amphibian, and rodent breeder rack caging systems, parts, components, tubs and accesories specific to commercial rack systems. If you are looking for, or want to post advertisements for, other types of caging or cage accessories, or other reptiles and amphibians and supplies please review our classified index for the appropriate category.

Breeder rack systems are available for both commercial breeding operations, as well as hobbyists, and can be used for maintating a wide variety of reptiles and amphibians as well as feeder items such as rats and mice.

Rack systems allow commercial breeders and hobbyists alike the ability to house and maintain a large number of animals in a more space concious format than individual free standing cage systems, and allow for easier feeding, cleaning and maintenance as well.

For questions on keeping or breeding reptiles please check out our Forums, or to look at photos uploaded by users or to upload your own, check out the Photo Gallery.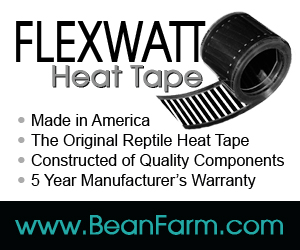 featured product - $25 3 mos./27&cent day