gallery photo posted by varinus
Welcome to kingsnake.com's Reptile Tubs & Sweaterboxes Classifieds. This section is for posting wanted and for sale advertisements for any and all types of freestanding tubs, or sweater and shoe boxes for rack type systems used for keeping and breeding reptiles, amphibians, or feeders. If you are looking for, or want to post advertisements for, other types of caging, supplies, or accessories, or other reptiles and amphibians please review our classified index for the appropriate category.

Large freestanding tub systems are often used as housing systems for both aquatic and land turtles, tortoises, amphibians and lizards, by hobbyists, zoos and commercial breeders.

Reptile breeders and hobbyists have long re-purposed the plastic boxes available at many retail stores and known as blanketboxes, sweaterboxes or shoeboxes depending on size and shape, into containers for rack systems or as free standing cage units.

For questions on keeping or breeding reptiles please check out our Forums, or to look at photos or to upload your own, check out the Photo Gallery.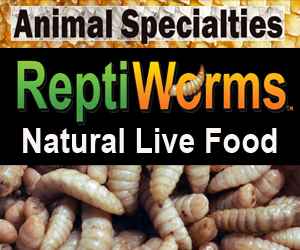 featured product - $25 3 mos./27&cent day